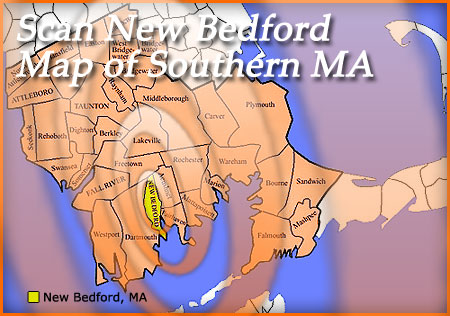 About Scan New Bedford
Scan New Bedford is a hobby site that I created to share with everyone on the internet. I have been listening to the local Police, Fire, and EMS ever since i got my first scanner years ago.
I started to broadcast my live scanner feed over the internet in 2001. The site started under the web address of newbedford-ma.com, and I then purchased scannewbedford.com to better match the site`s content.
In over three years and many different faces, scannewbedford.com is still going strong. With a average of 15-20+ connections a day. I do not intend to ever stop the scanner feed because i like to share my hobby with everyone else.
---
Thank you for visiting our site, please feel free to pass this web site along to everyone you know.
Looking for the live scanner feed page? Click on "LISTEN LIVE" in the menu on the top of this page.
Check on what's coming soon to this site by clicking on the "Updates" link on the bottom right of this page.